PROGRAM BENEFITS
Exclusive Access for Your Members
Turn-Key Program
International Travel
Grand Slam Experience
Networking w/ Other Tennis Professionals
Minimal Time to Organize
No Cost
Lots of Fun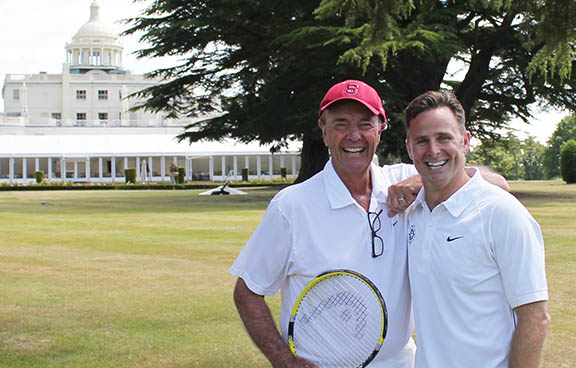 Dick Gould
John L. Hinds Director of Tennis, Stanford University
2012 Australian Open, 2013 Wimbledon, 2014 French Open
"Without a doubt, you far exceeded our high expectations for this trip. It is hard to imagine a better, more fun or more professionally organized trip than the one you put together for us all.

Your attention to detail; before, during and after travel is incredible. I knew it was a great itinerary to start with, but the little surprises along the way made each day more exciting than the last. Not only did you keep the entire group on program but your personal approach in dealing with individual needs, wishes, and desires sets you aside from all others. Your passion for people, tennis and fun is contagious.

Both Anne and I look forward to travelling with you again in the near future. We will continue to recommend your program to anyone, whether they are a Tennis Professional looking for a great program for their members or individuals looking for a first class experience to one of the slams. . Let me know how else I can help you spread the word. Thank you again for letting us take part in such a remarkable experience."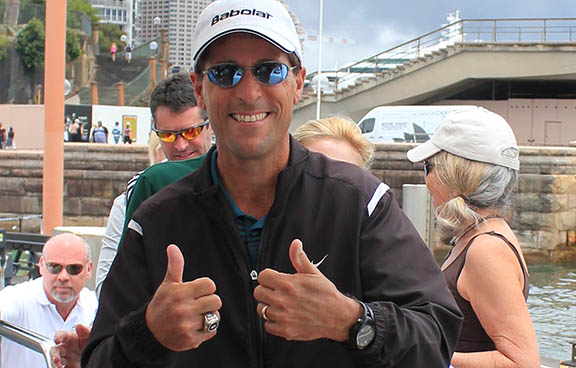 Kie Foreman
Pebble Beach, Beach & Tennis Club
Director of Tennis
2012 Australian Open, 2016 Australian Open
"I want to drop you a quick note and thank both of you for orchestrating such a super event! The club is buzzing about our members participating on such a unique tennis outing - I have already had a couple of people ask if we are going to go again next year!

You two did a fantastic job - even our more seasoned travelers walked away with very positive thoughts and the realization of how great of a tennis experience they had shared with the other travelers on the trip.

Thanks again for including me on such an incredible trip and looking forward traveling with Tennis Ventures in the future."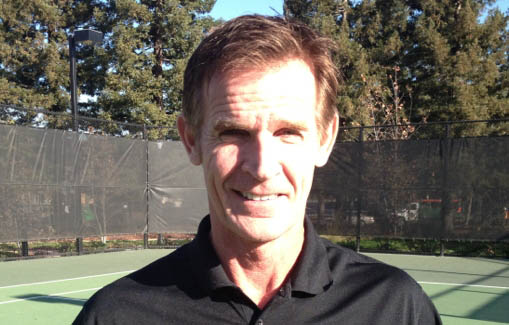 Paul Allam
Vstrator
Tennis Pro & Business Development Director
Too Many to Count
"Chadwick, I have really enjoyed working with you and Camilla on the Tennis Ventures program this past year. At the Indian Wells Tennis Camp I met so many wonderful people in your group, and both the on court and off court activities with Bob & Mike Bryan, Lindsay Davenport and Justin Gimelstob were so engaging and fun. Your professional and detailed planning and presentation ensured that all of our guests expectations were exceeded throughout the trip. I would whole hardheartedly recommend Tennis Ventures as a truly memorable and first class experience and look forward to my next Tennis Venture".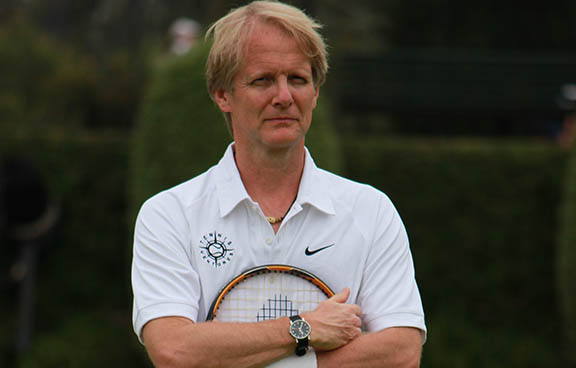 Bruce Barney
Manhatten Plaza Racquet Club
Head Tennis Pro
2011 Australian Open, 2011 Wimbledon, 2012 French Open
"My students had the time of their lives and continue to praise everything - the attention to detail, the professionalism, the excitement of the tennis, the food, excursions, luxury, surprises and ease of travel. Thank you for delivering on everything promised - you have won our hearts and will see us again!"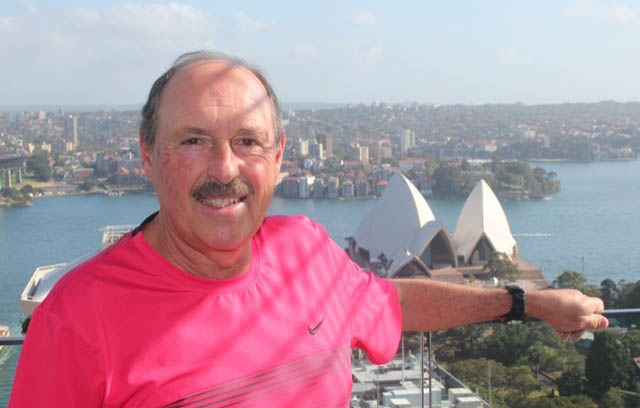 Alan Margot
Atherton Tennis Center/CleverTennis.Com
Tennis Director
2013 Australian Open, 2017 Australian Open, 2017 Italian Open
The opportunity of going to the Grand Slam tournaments, seeing the best players in the world, and doing it first-class with a platinum experience? It doesn't get any better!!! Your itinerary was fun and your "spot on" organizing of the events that you put together was amazing. The fun we had playing tennis with the Aussies, the wonderful dinners and the camaraderie we shared with everyone made it a priceless experience. Thank you so much for your passion and love for the game of tennis in making this an incredible time together that will never be forgotten. I am so looking forward to our next adventure with Tennis Ventures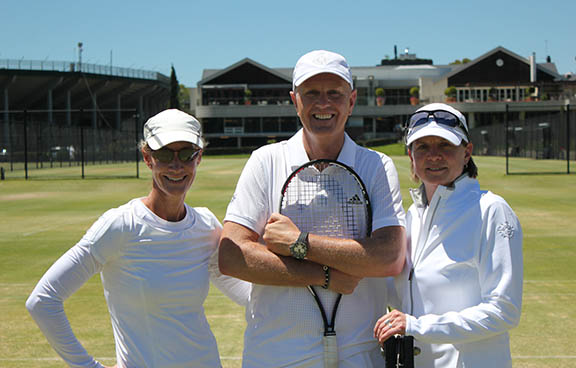 Hans Romer
The Dunes Club
Director of Tennis
2017 Australian Open
After spending several decades in the tennis industry, I thought I had seen it all. But after traveling to Australia with Chadwick and Camilla I realized I had not! Tennis Ventures is redefining "international travel!" An action-packed trip with just too many beautiful moments to describe. In fact, most fitting description of our trip to the Australian Open came from one my members of The Dunes Club:

"I thought I had signed up for a 5-star trip, but on my flight back home I came to realize that every part of this trip was 6-stars! Unforgettable!"

To be able to put together such an unforgettable trip one has to be passionate, involved, thorough, engaged, professional and extremely organized. These are exactly the strengths that Chadwick and Camilla bring on their trips, resulting in a fabulous experience for all participants.

It gives me great pride being part of their coaching staff and I look forward to boarding another plane again, and if you consider making this journey "Down Under", there is truly only one way to make this "trip of a life time" and that is with Tennis Ventures!

Thank you, Chadwick and Camilla!